There are many ways to make money online – choose convenience
The ways to make money online have gotten easier. For some years now, people have been automating their online earnings. To automate your online earnings simply means putting a system or process in place where you can earn with little to no effort. For example, when a website monetizes by using display adds, they are automating the process because all they have to do is produce content and drive traffic to their site to increase their revenue.
Automation creates an easier way to make money online
Fiverr helps people automate because of the ability to outsource. By outsourcing I mean, you can pay someone to literally create/design your website, write your blog posts, upload your blog posts, and more. You can pay someone to write your social media posts and essentially manage your social media account geared specifically to your brand, blog, business, etc.
The unique thing about Fiverr is that rates start at a low of $5 and move past $1,000 USD depending on what services you are looking for. Myself, I proofread on Fiverr and I rarely charge anyone $5. And I often tell clients, think of it as an investment. You are going to pay me and get expert service for your book that will essentially be a best seller and you will make thousands times more than my rate.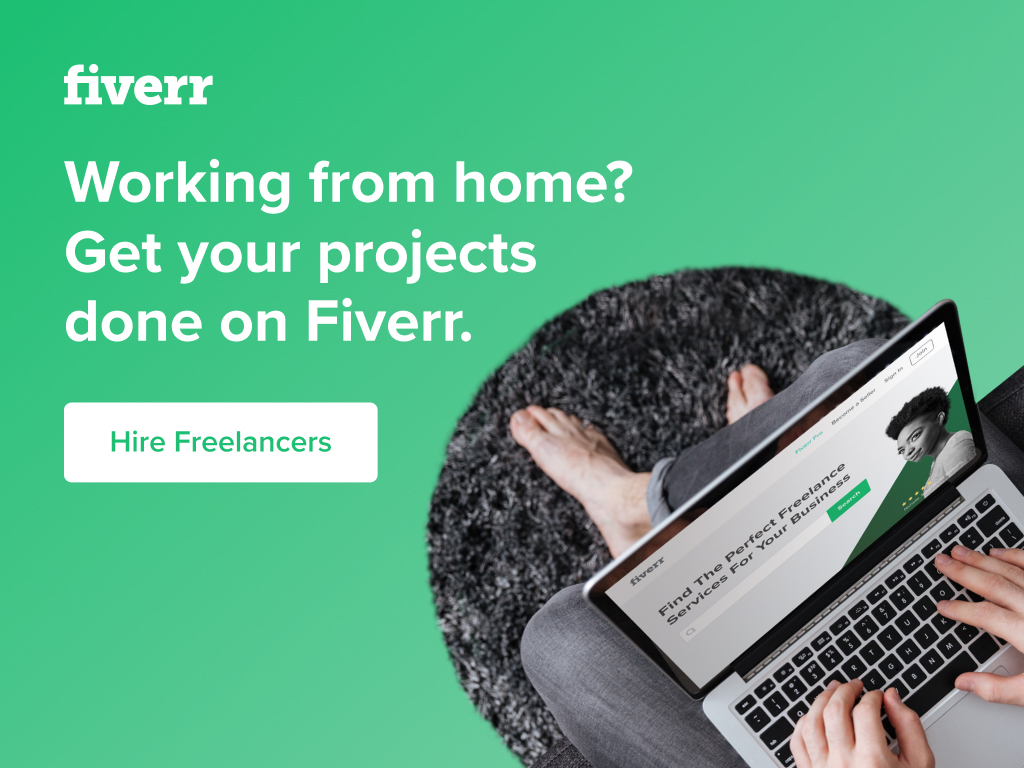 How to hire on Fiverr
For the sake of clarity, I want to make sure everyone knows what a freelancer is. A freelancer is someone who offers a good or a services and receives payment in absence of a company. Essentially, freelancers work for themselves. When using a freelancer on Fiverr, there is buyer protection. That is mainly what gets freelancers on Fiverr lots of business, the buyer feels a sense of protection.
Moving forward, to hire on Fiverr, simply identify the service you need and you can type a search for that service in the search box. For example, if you want proofreading, you'd type in proofreading and sift through the results and screen everyone's profile making note of their prices and offerings. This allows you to have some info before contacting freelancers. You can pretty much find a freelancer that will do anything. I was just offered to ghostwrite for a few authors. I have written about us pages for large companies as well. My Fiverr page is Professional Proofreading – Mrltheteacher
Once you identify a freelancer, you can tell them what you are looking for and create a request along with your budget. Use your budget as a ballpark because they may charge slightly over your budget. Also, keep in mind that if you don't pay for quality, you will most likely have to buy the service twice because the 2nd time you will pay someone to do a better job. So pay the higher quality freelancer the first time and don't be cheap on quality!
If you are struggling to choose someone, you can go to the post a request section. In this section you literally create a brief write up like a classified ad specifying what you are looking for and your budget. You will get many replies this way.
3 Steps to create a blog to make money online
How could you not want an online earning opportunity that can be automated? I'll give you 3 steps to creating an online blog that can be monetized.
1) Identify your interest
2) Identifying the needs for your site
3) Identify how you want to monetize.
Step 1 is the most important because if you don't choose a niche that you are interested in, you are not going to maintain your drive to produce content or drive traffic to the site. Both of those factors greatly impact how much money your site can generate monthly, weekly, and daily.
Identifying the needs of your site allow you to plan what to budget for. For example, you may not consider yourself a writer or you may not want to write at all. Fact, to get your new blog recognized quickly from visitors you need to write content regularly. At this point, you need to decide to pay a ghostwriter. You may have a budget for a $10 per post ghostwriter on Fiverr. At 4 post per week (4 x $10 = 40) you can expect to pay $40-$90.
In addition, you also need to advertise your blog or website whether it be social media or paid advertising. As you do your research, you may decided that you don't want to set up advertising yourself, so 2 options:
Pay someone to optimize your site for search engines or SEO.
Pay someone to set up your advertising account on Google, Bing, Pinterest, or Facebook.
Keep Costs Low
The problem with both options is there is an additional cost involved. The pro is that this helps you automate where if you go back to my statement about my clients I proofread for, look at it as an investment. You are investing in someone writing your blog post and advertising so you can make thousands times those investment costs over time. Still a great deal.
If you are wondering how to make money online free, then you can go all in and do everything yourself. It does take more time, but it saves you money.
In closing, my advice for how to make money online for beginners is to simply automate. You can simply go to Fiverr and post a request for someone to give you a consultation on how to walk you through how to set up your website or blog, to earn you money. There are thousands of ways to make money online. You can read all the information in the world but if you don't understand it, you won't make it far.
Additional Resources
Any New Blogger Must Read These Tips!
Stop Procrastinating! Get Paid Online for Ideas
I made $10 in 3 minutes from my bed! Holy Crap!!!